LUCKY THIRTEEN FOR WOOLLEY HILL SITE VISIT
A group of 13 residents from Leighton Bromswold paid a visit to Woolley Hill Wind Farm on Friday 13th February 2015 to have a tour of the site and see the turbines at close quarters. Luckily the rain held off, although the strength of the cold wind proved just why this site is so well suited to renewable energy generation!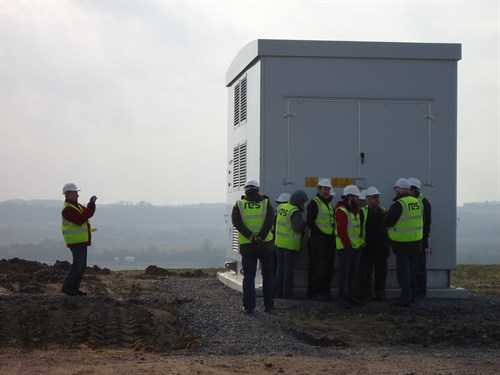 This group are the last people to view the wind farm site before reinstatement works begin, in preparation for the wind farm becoming fully operational in a few weeks time. Reinstatement includes returning the site entrance and access tracks to their former size, removing the temporary construction compound and crane pads, and generally restoring the construction areas to grassland.